Saint Luke 8,19-21: The family of Jesus.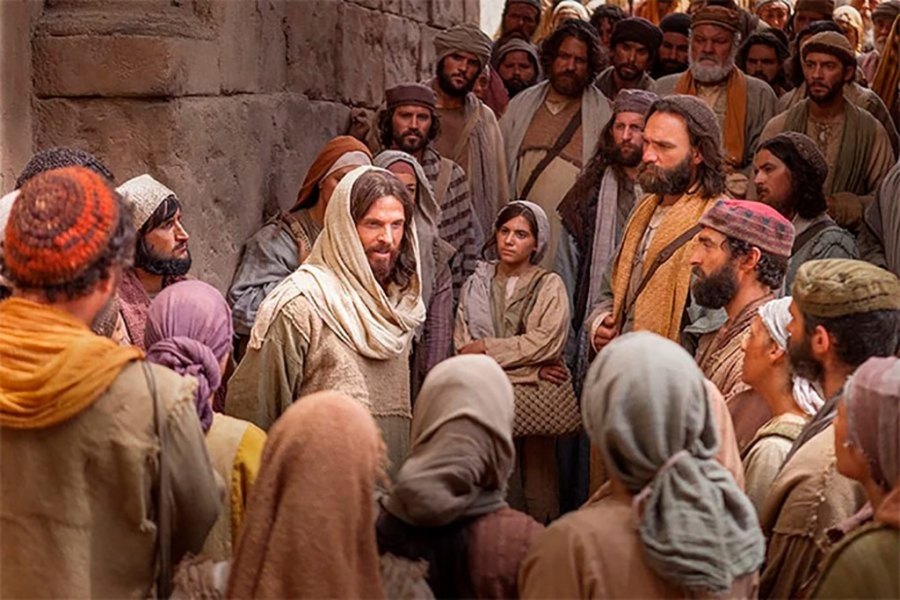 In today's Gospel we see that among the many who followed Jesus, there also appear «his mother and his brothers», that is, Mary his mother and the relatives of Nazareth, who in the Hebrew language are designated interchangeably with the name of «brothers». What did they come for? Lucas doesn't tell us. Marcos, in a parallel situation, interprets the scene as that the relatives, frightened by what was said about Jesus and the contrary reactions that endangered his life, came little less than to take him away, because they said that «he was beside himself» ( Mk 3,20-21). Lucas, who seems to know more direct news – from the Virgin herself? – does not give him that reading. They could just come to greet her, make an appearance with her famous relative, rejoice with her, and worry if she needed anything.
Jesus takes the opportunity to say what his new concept of family or community is: «my mother and my brothers are the ones who listen to the Word of God and put it into action.» It does not deny the concept of family, but it does broaden it, prioritizing ties of faith over blood. Therefore, the echo of the parable that we read on Saturday continues: that of the seed that is the Word of God. It bears fruit when it is well received and put into practice.
The new community of Jesus will not have as a basic criterion belonging to the same race or blood family, but faith. Certainly, in the Luke passage this cannot be understood as a disavowal of his mother, because the same evangelist has already set her before as a model of believer: «May it be done to me according to your word». On the contrary: it is a praise to his mother, in which Jesus highlights, not so much her biological motherhood, but her closeness of faith. His cousin Isabel portrayed him well: «happy you, because you believed.»
We belong to the family of Jesus according to this new key: we listen to the Word and do everything possible to put it into practice. Many, moreover, who have made a religious profession or have been ordained as ministers, have in some way renounced our family or to form one of our own, in order to be more available in favour of that other great community of faith that gathers around Christ. But all of us, priests, religious or married, must serve that «super-family» of believers in Jesus, also working to increase the number of those who know and follow him.
Peace and good
Fr. Antonio Majeesh George Kallely, OFM