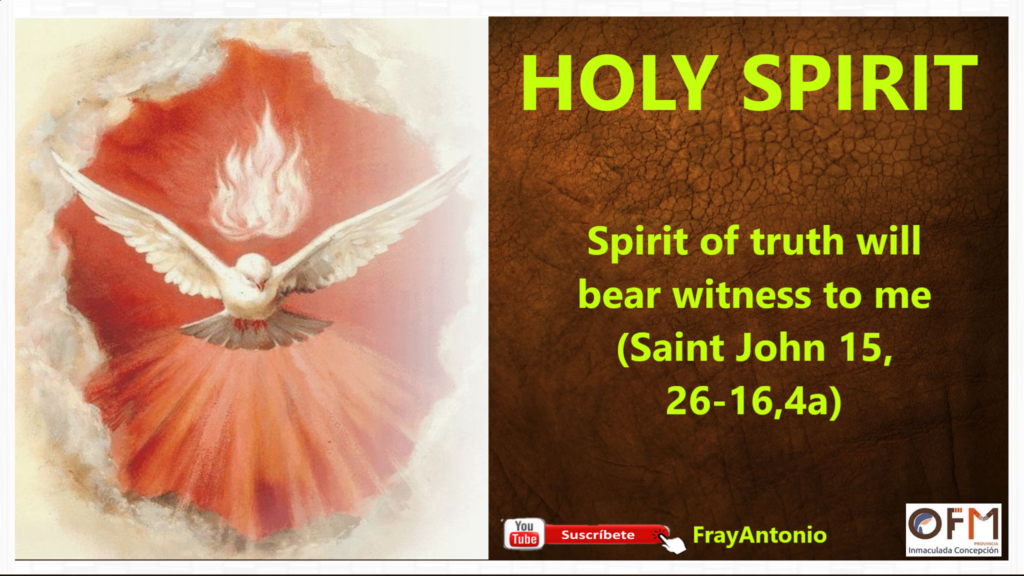 Peace and well
DAILY REFLECTION
10/05/2021
GOSPEL OF SAINT JOHN 15, 26-16,4A
Already last Saturday we heard how Jesus, at his farewell dinner, warned his own (disciples) that they would be hated by the world, because the world loves their own, and the disciples of Jesus, in principle, even though they «are in» the world, they are not «of» the world.
Now he continues to announce difficulties to them: they will be excommunicated from the synagogues, and «there will even come an hour when the one who kills you will think that he is worshiping God.» This suffering of Christians is seen as a continuation of that of Christ, who was not accepted by the world either. They too will be persecuted: «the servant cannot be more than the lord.» What Jesus does not want is that when that hour comes «your faith should falter», but rather that «you remember that I had told you so.»
Reflection
That as followers of Jesus they were going to have difficulties, Christians experienced it from the beginning. The book of Acts, which we have been reading at Easter time, has narrated a succession of persecutions, arrests, whipping, and even death, like that of Esteban.
Throughout the two thousand years, it has followed the same trend. As the Lord was crucified, his faithful have been crucified in a thousand ways. If the community of Jesus, faithful to the Gospel of its Master, bears witness to justice or love, or defends values ​​that are not those that society defends, or denounces situations that are against human dignity or against God's will, it is logical that it is hated, because it is uncomfortable.
Sometimes she will be persecuted to death, and other times, she will be discredited, ignored, impeded in her mission. The Greek word for «witness, testimony» is «martyr, martyrdom.» Bearing witness to the Gospel of Jesus often involves suffering and martyrdom. But now we also have the help of the Spirit, the lawyer, the defender. With his strength we can fight the battle between good and evil, and remain faithful to Christ in the midst of a world that at times is clearly contrary to his Gospel, and bear witness to Christ in our environment, being in word and deed faithful to their lifestyle and their convictions.
If we celebrate Easter well – and we are in its sixth week – that must be one of the signs that we are allowing ourselves to communicate the new life of the Risen One and of his Spirit: the courage to bear witness to Jesus.
Fr. Antony Majeesh George Kallely, OFM.